The Chamber of Commerce provides local businesses with the confidence to grow and sustain themselves in the knowledge that we are there with you to help at every step of the way.
The Chamber of Commerce recognises that every business in the Borough can expect that help and support, Every Borough Business is a Member. That's in excess 18,000 firms in the Borough that can expect us to be there for them.
For our Subscribers, business that want to be part of our journey, the Chamber of Commerce provides fully subsidized  meet-ups, business drop-in networking, information seminars and summits at no charge to Subscribing businesses.
Exporting Subscribers will also get 50% off all of our export documentation Sevices.
Our strategic partnerships include: Surrey Chambers of Commerce and Industry,  Ashford Chamber of Commerce, Spelthorne Business Forum, west London Business,  Federation of Business and London Local Chambers of Commerce.
Our work with local authorities means we are critical friends with Hounslow Borough Council, the GLA, Governmental Policy Units and our neighbouring political authorities too.
Our Subscribers get great value -
OUR FIVE KEY REASONS TO SUBSCRIBE:
 FOUR Meet-Ups each month at no charge to subscribers – The Networking Chamber
50% Discount on all Export Documentation – The International Chamber
Information Signposting – The Lobbying Chamber
 Sector Summits - The Specialist Chamber
Fully Subsidized Business Support and Advice - The Growing Chamber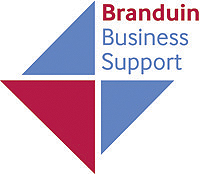 –o0o–
 Access To Business Finance