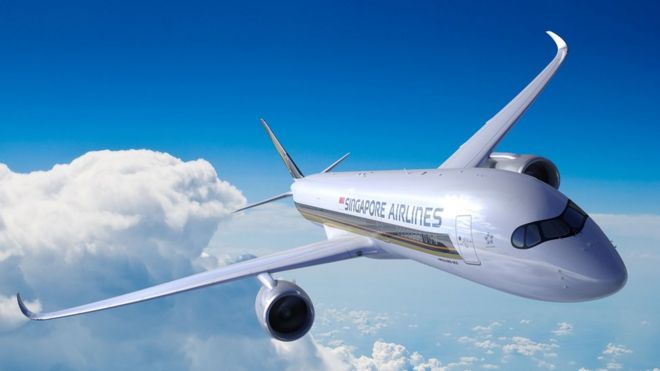 The world's longest non-stop commercial flight has landed New York, beginning a journey in Singapore covering more than 15,000km in 17 hours and 52 minutes.
Singapore Airlines has relaunched the service five years after it was cut because it had become too expensive.
Flight SQ22 landed at 0529 US Eastern time with 150 passengers and 17 crew.
Geoffrey Thomas, editor-in-chief of Airlineratings.com, said the time passed swiftly and had not seen like a 17 and a half hour flight.
He told the BBC: "The flight was effortless and very smooth.
"On board the concensus was that the time past very quickly and didn't seem like 17.5 hours."
The inaugural flight from Changi Airport to Newark's international airport, which services New York, took off amid much fanfare.
Qantas launched a 17-hour non-stop service from Perth to London earlier this year, while Qatar runs a 17.5-hour service between Auckland and Doha.
Singapore Airlines (SIA) said there is demand for customers for non-stop services which help cut travelling times compared with flights which have a stopover.
Ahead of the take-off, the airline told the BBC that business class seats for the flight were fully booked, and there were "a very limited number" of premium economy seats left.
A business class ticket entitles passengers to two meals, and the choice of when they are served, plus refreshments in between. They will also have a bed to sleep in.
Premium economy fares get three meals at fixed times, with refreshments in between.
The airline said it is not planning to offer any economy bookings on the route.