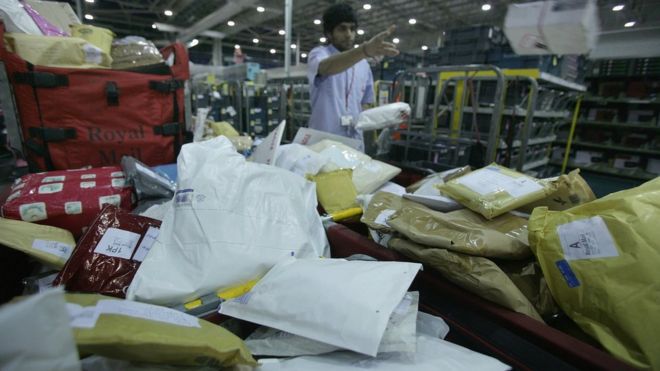 A decision by the advertising watchdog has banned firms from making "misleading" claims over delivery charges.
he Advertising Standards Agency has issued an enforcement notice preventing claims of free UK delivery if it does not apply across the country.  It follows complaints that rural areas face a "postcode lottery" in additional delivery fees.  Campaigners calling for fairer charges across the UK have welcomed the move.
The Committees of Advertising Practice (CAP), which is part of the Advertising Standards Authority (ASA), concluded that companies must be more upfront in their advertising when it comes to surcharges.  Many online retailers make unconditional UK delivery claims when the same charge does not apply to all of the UK, the watchdog said.  Areas commonly affected include the Scottish Highlands and islands, Northern Ireland, the Isle of Wight and Anglesey.  ASA says it is reasonable for consumers to expect a definitive claim about delivery to apply to them wherever they live and that restrictions or exclusions must be made clear from the outset.  ASA Chief Executive Guy Parker said: "Companies must honour the delivery claims they're making or stop making them. It's simply not fair to mislead people about whether parcels can be delivered to them, or how much it will cost."
'Significant first step'
SNP MSP Richard Lochhead, who has been leading the Fair Delivery Charges campaign, praised the decision as "a significant first step".  The Moray MSP provided information to the ASA earlier this year, detailing firms which were not upfront about additional fees.
Moray MSP said,
It's now incumbent upon those companies who are failing to be upfront with consumers to sit up, take notice and change their practices. I hope they respond swiftly to this very clear shot across their bows.
However, Mr Lochhead called for more to be done to ensure people in the most remote and rural parts of the country are not subject to any extra costs.  He added: "Ultimately, if companies truly value their customers in rural and northern Scotland then they shouldn't be discriminating at all when it comes to delivering goods."  A study for Citizens Advice Scotland recently found that those living in the north and north-east pay at least 30% more for delivery than consumers elsewhere, with the figure rising to 50% more on average for the Scottish islands.  Scottish Conservative MP Douglas Ross, who has been campaigning on the issue at Westminster, also welcomed ASA's decisions.  He said: "When delivery charges are advertised as United Kingdom, it should be clear that this includes all of the United Kingdom and not just certain locations of the company's fancy.  "The new rules will ensure delivery charges are clear and transparent for consumers and I welcome that companies will now face penalties for misleading customers when advertising delivery charges."
Companies must now take immediate action to ensure any adverts comply with the enforcement notice.  Any firms caught violating the notice after 31 May could be subject to enforcement action, including referral to Trading Standards.  CAP Director Shahriar Coupal said: "Our enforcement notice action makes very clear that advertisers must not mislead consumers by promising 'free' or 'UK' delivery when it turns out that delivery is not free or the item won't be delivered if you live in certain parts of the UK."